At the last XXIII International
Specialized Exhibition of Mining Technologies International Specialized Exhibition «RUSSIAN COAL MINING-2016»
in Novokuznetsk city, mine cable TOFLEX KGSHREKP was awarded with a Diploma and with a Gold Medal in the category "Development and implementation of new technological solutions for the mining industry."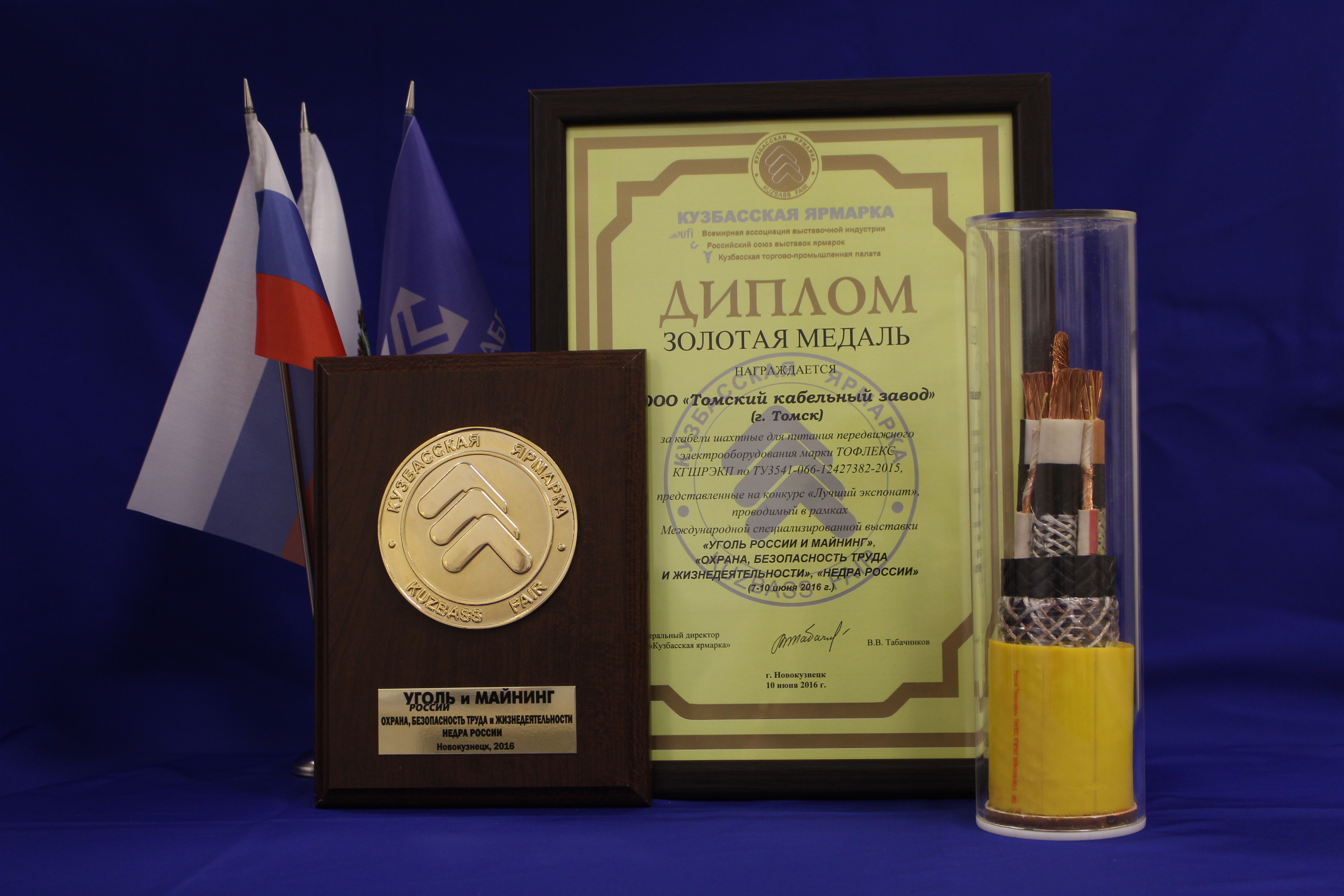 Cables are designed for non-stationary laying and connection of mobile machines and electrical equipment in under the voltage of 1140 and 3300 V AC, 50 Hz under high mechanical loads. Cores control cables are designed for power supply of auxiliary equipment with a voltage of 220 VAC, 50 Hz.
You can contact your account manager to answer all your questions for purchase of new products or our sales department by number: (3822) 49-89-89,
cable@tomskcable.ru
or your personal manager.